Primary Schools
To return to main gallery click HERE
These pictures are of various Old Wrexhamians before their days at Grove Park.
Acton C. P. S. Football Team 1954-55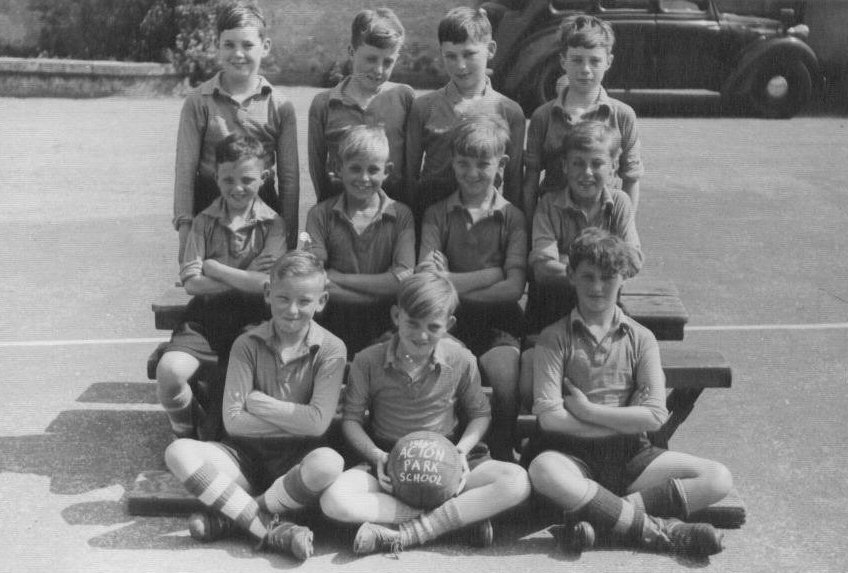 Back : Paul Ecclestone, Barry Williams, Joe Parton, Chris Jones
Middle: Malcolm Owens,?, Steven Burton, Martin Davies
Front: Ron Nicholson, Errol Rowlands, Frank Galloway.
As a matter of interest this team was beaten 4-1 by the team below!
Alexandra C. P. S. Football Team 1954-55.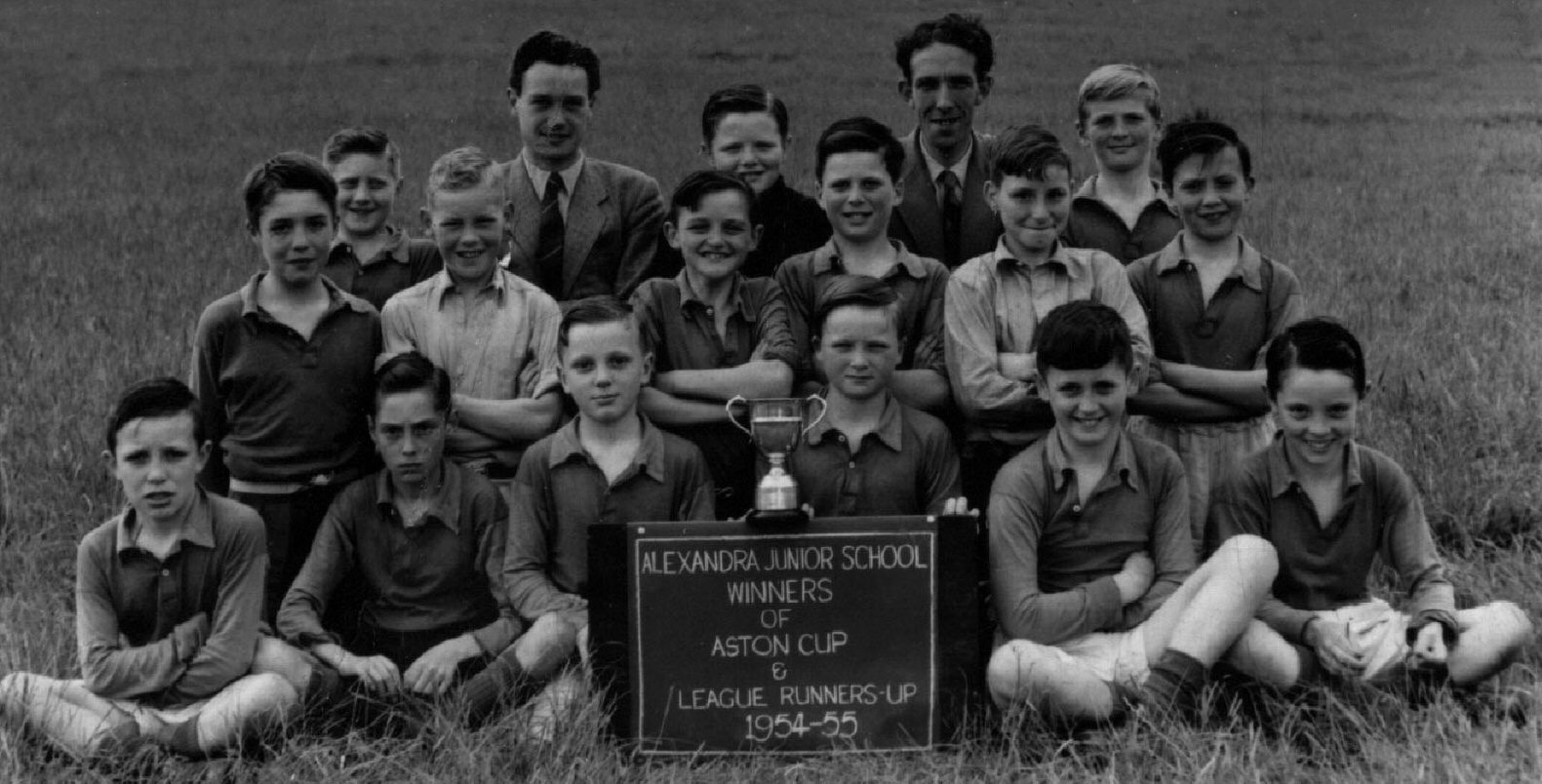 Back L-R: Ron Roden: Mr ?: Colin Stokes: Mr. Bob Ellis: Mike Roberts.
Middle: Dennis Bordessa: Brian Jones: David Williams: David Hughes: Roy McMahon: Terry Williams.
Front: Rodney Matthews; Ron Bordessa: Pete Williams: Alan Braisdell: Raymond Hughes: Phillip Davies.
Acton C.P.S. Standard 2 Class Photo 1952
Back row (L to R) John Williams; Bill Morris; Roger Lloyd Jones (Spider); Roger Francis; Richard Myers; Graham Williams; Ian (?); John Sutton; Michael Williams.
3rd Row: Miss Megan Jones; Peter Hamer; (?) Treherne; Sue Rigby; Caroline Griffiths; Jennifer Bowen; Jill Stephens; Martin Roberts; John Edwards: Unknown.
2nd Row: Elaine Jones; Ann Price; Elaine Cramer; Lorraine (?) Joan Clark; Glynis (?); Pamela Holt; Susan Glantz; Unknown.
Front Row: Bill (?); David Bennett; Rob Alliott; Owain Jones; Philip Myers; Robert Clemence; Jeffrey Preston; Mike Jones.
What on earth were these pupils at Acton up to?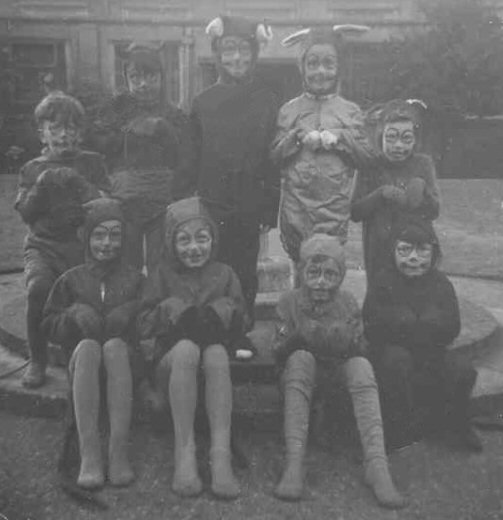 Back row (L-R): John Williams; Rob Alliott; Jennifer Bowen; Jill Stephens; Sue Rigby.
Front (L-R): Jennifer Brookes (?); Caroline Griffiths; Owain Jones (?); Alan Lewis (?).