Fun Times
To return to the main gallery click HERE
The photographs on this page illustrate various "out-of-school activities".
Rhyl in the sixties!
Some OWs and friends in "Swingin' Rhyl"
Back left: Terry Flackett: Back centre: Brian Wareing: Back right: Derek Tomlinson.
Who are the others?
Fun Times at Butlin's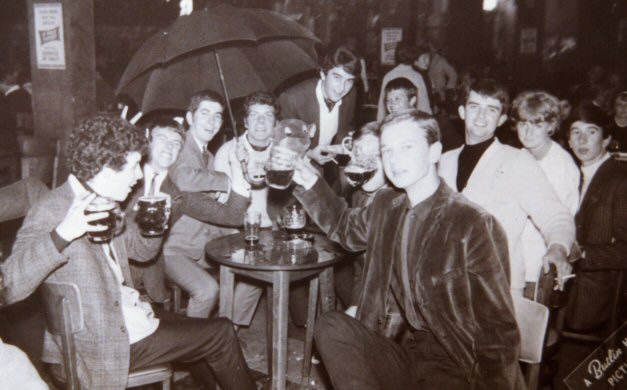 Some names: Alun Whitley, John McConville, Malcolm Drury, Phil Jones, Tony Owens, John Charleston & Ken Davies. The others? And was it really raining?
Rob Alliott's wedding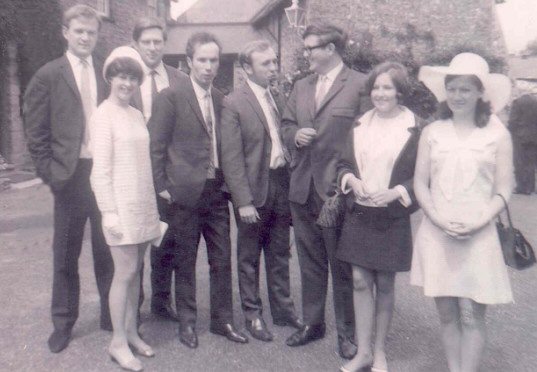 Patrick Riley, Miriam Roberts, Paul Viggars, Alun Pritchard, Dave Parry, Owain Jones, Pat Birchinshaw and Linda Owen.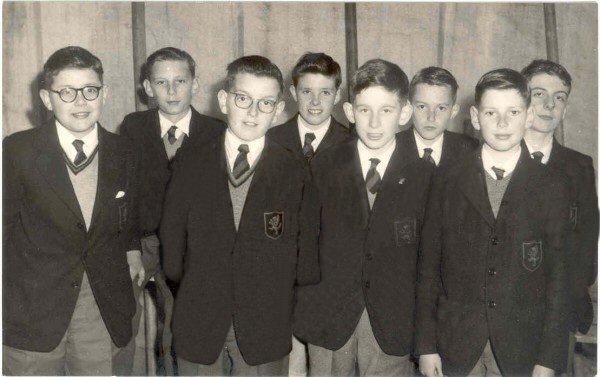 This "Poetry Reading Group" finished second in the 1958 National Eisteddfod. They are (L-R): Robert Alliott; Colin Wynne (?); Keith Jones; Gareth Delwyn Jones; David Gerald Davies; Brian Birchall; Mike Roberts; Peter Graham Jones.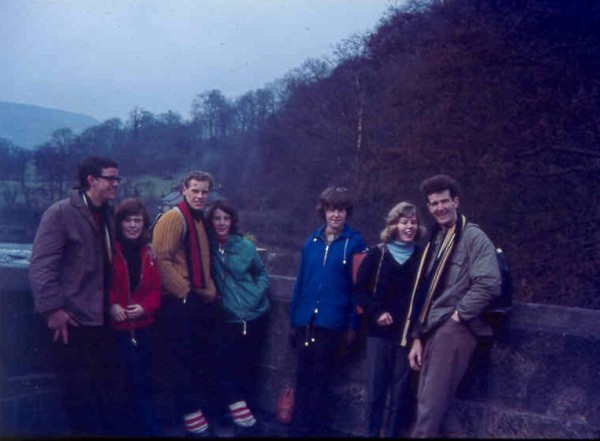 This photograph was taken in 1964 on the bridge over the River Dee at Trevor. It shows (L-R)John Palmer & Maggie Reid, Brian Jones & Jill Stephens (now Mr. & Mrs. Jones!) Yvonne Palmer, Ann Thornton & Colin "Cuth" Edwards.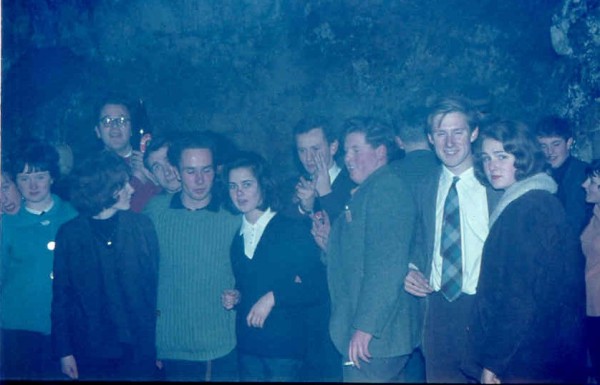 Inside the "caves" at Nant-y-Ffrith. We recognise Pete Costen, Alun Pritchard and Paul Viggars but who are the others?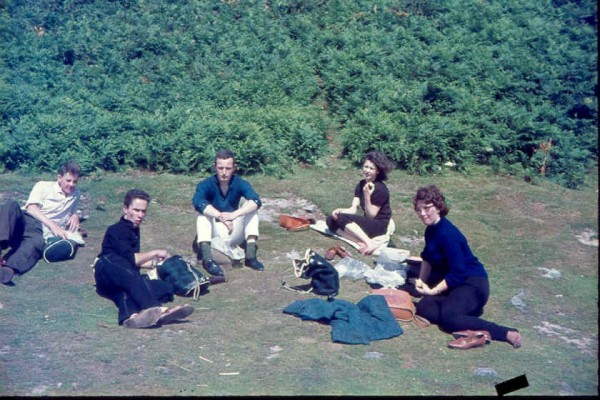 Who are these people sharing a picnic with Alun Pritchard in 1963?