Photos
To return to main page, click HERE!
Onstage at the Hippodrome Cinema, Wrexham in 1960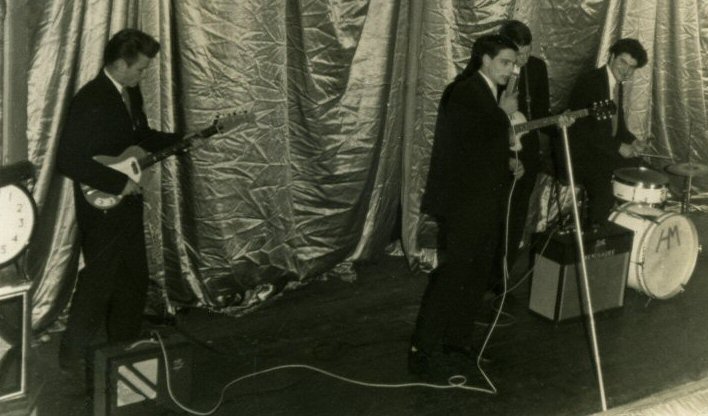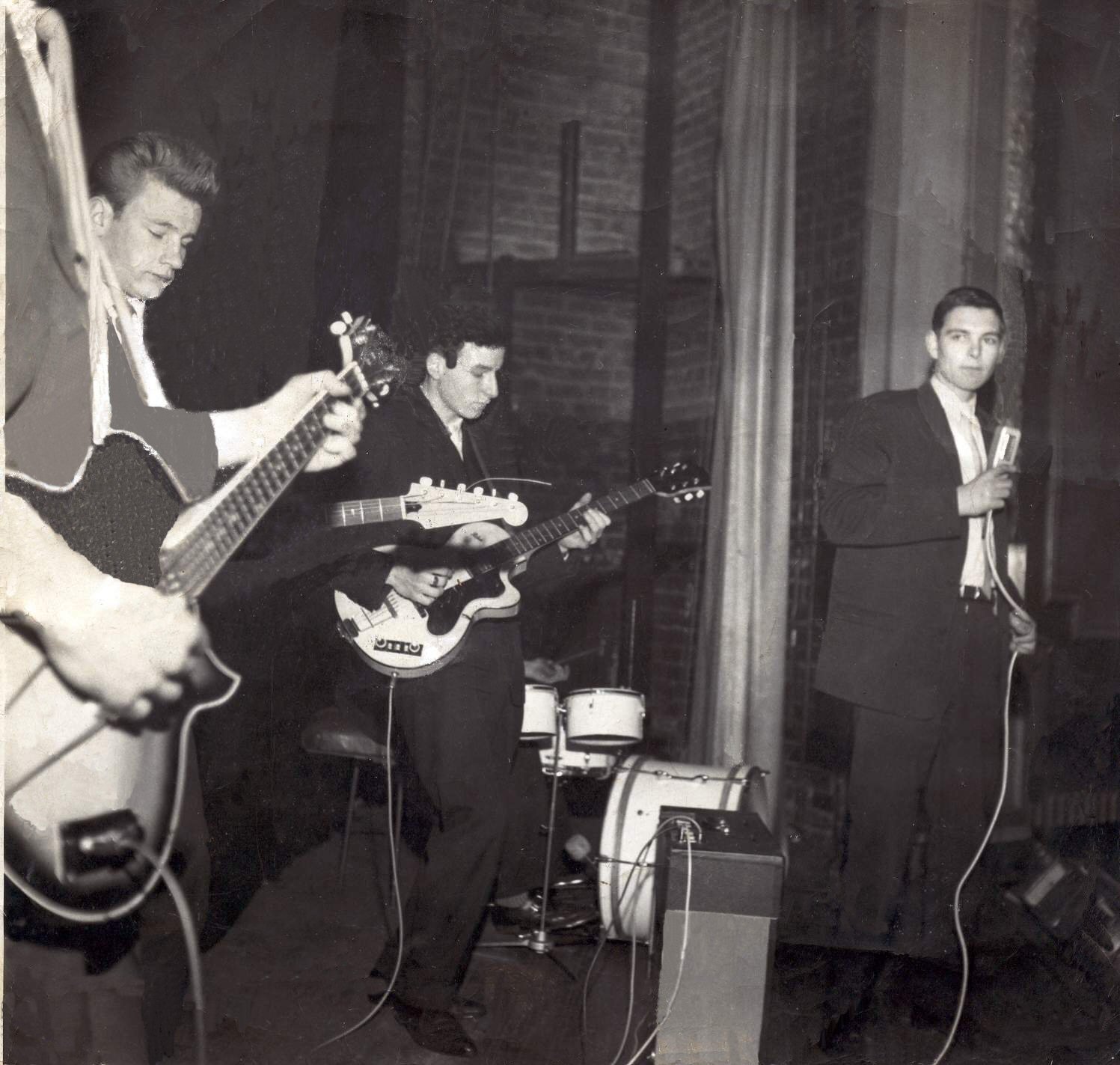 The line-up was: Kev Hughes, RonNicholson, Roy McMahon, Steve Lloyd and Don Foulkes.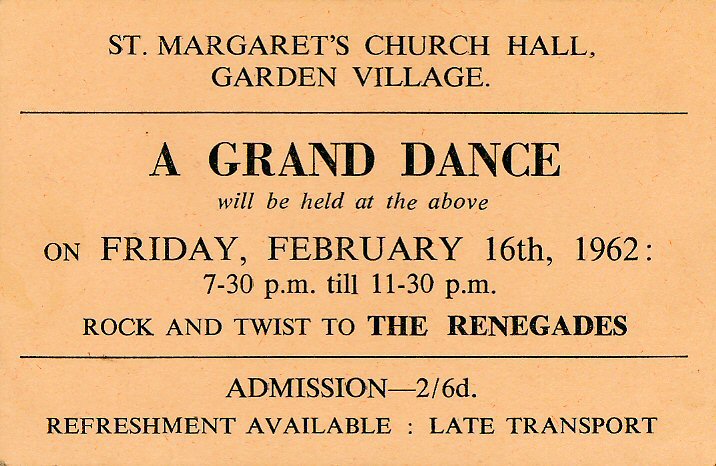 Were you there?
The Beavers in Acton Park, Wrexham in 1964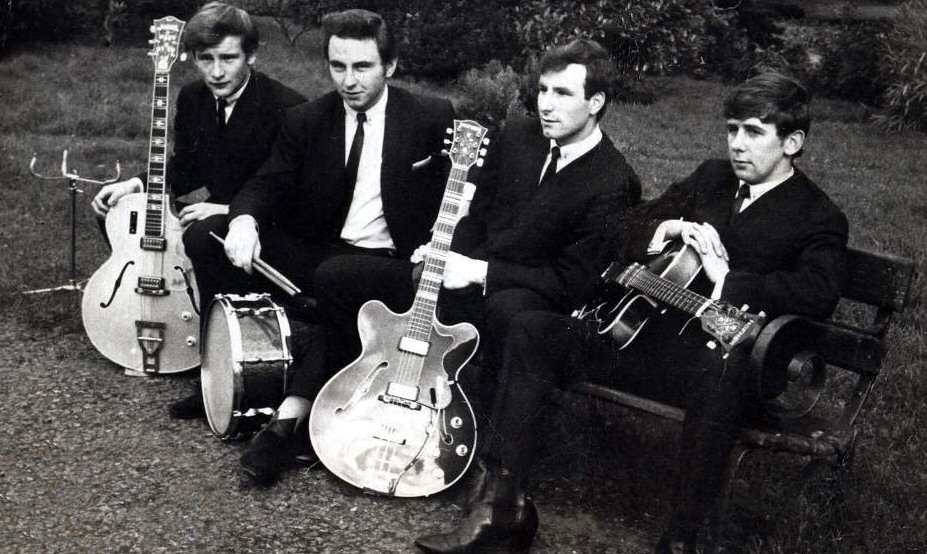 Ron Nicholson, Jim Noble, Roy McMahon & Derek "Noddy" Crewe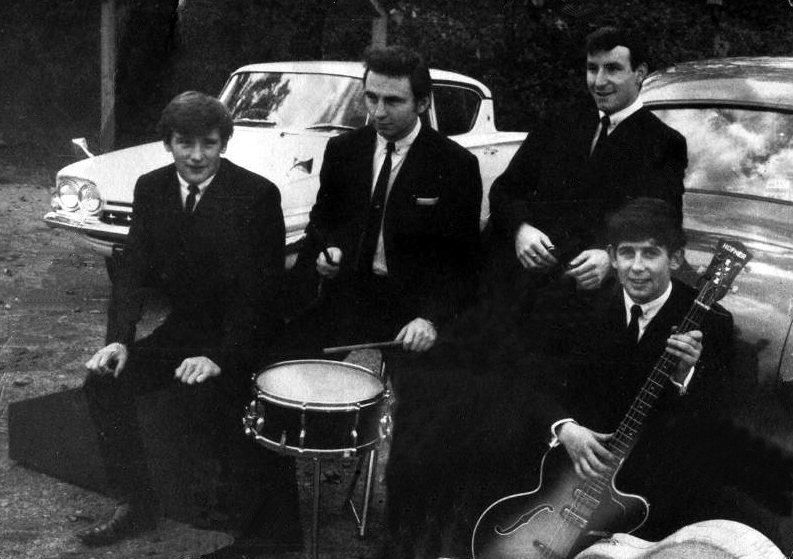 The last picture of The Beavers. Why the "borrowed" equipment? See below.....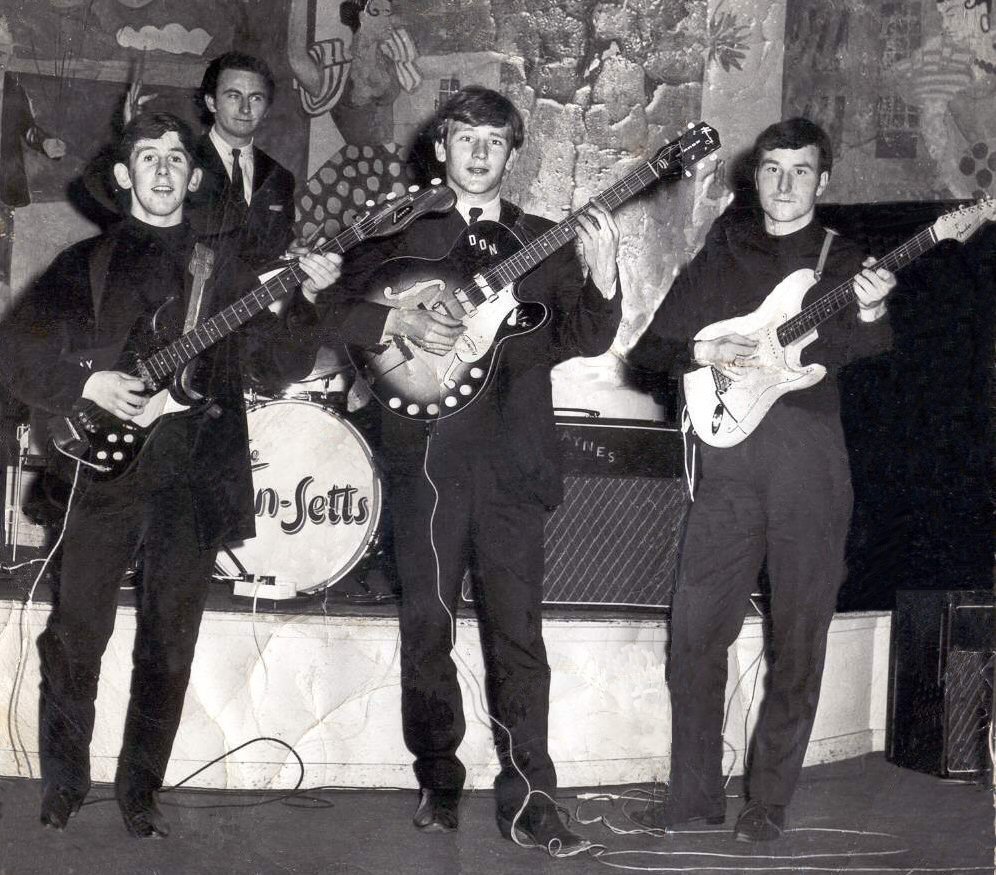 In 1964 the group played in a "Battle of the Bands" competition at the Victoria Rooms in Oswestry. Not expecting to win, due to the fact that one of the judges was the manager of one of the other bands, they sent their "roadie" home with their equipment. When the winners were announced.......yes, The Beavers had not only won but were expected to go back on stage and play an encore. The Raynes, another band from Wrexham, and good friends of the lads, immediately stepped into the breach and loaned guitars and amps. I cannot, for the life of me, remember who owned the drums! Perhaps an eagle-eyed reader from Shropshire might know!